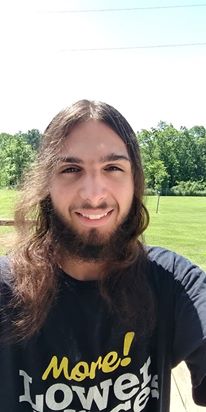 Hello, I am Devin Brown
I am a graphic designer who loves to build advertisements in Adobe Photoshop and InDesign and build photo manipulation projects. I am comfortable using photoshop, Illustrator, and InDesign. I can build magazine layouts and business cards. In 2019 I received an Associate of Applied Science in Computer Graphic Design degree from Sullivan University.
I worked as an intern at Derby Printing Company. I worked on creating the new golf books so they can be printed. I had to place the holes into the correct order in a pattern such as bottom top bottom top until I got to the bottom where I placed the remaining images in the same pattern starting from the bottom to the top. I was responsible for proofing the books to make sure everything was right before the entire print job ran.
Other projects I have worked on recently include: building a menu for a client in Adobe InDesign, which involved typesetting, logo management, font replacement, and layout adjustments and creating media passes for the University of Louisville women's basketball team.
In my downtime, I enjoy hunting and fishing, listening to music.